Sina Elite League Tour 2020 to launch its First stop in Macao
2020-11-10 08:29:37 GMT
2020-11-10 16:29:37(Beijing Time)
Sina English
November 6th, 2020. BEIJING - After the successful three events held in Hong Kong, Taipei and Manila last year, the Sina Elite League Tour (SELT) is continually expanding its tour outside of Mainland China by launching Sina Elite League Tour 2019 - Macao as the first stop of SEL Tour this year. The SELT2020-Macao is presented by Top Sponsor Sands Cares, and will kick off at the Venetian Exhibition Hall D in Macao, from 11/14 to 11/15, 2020.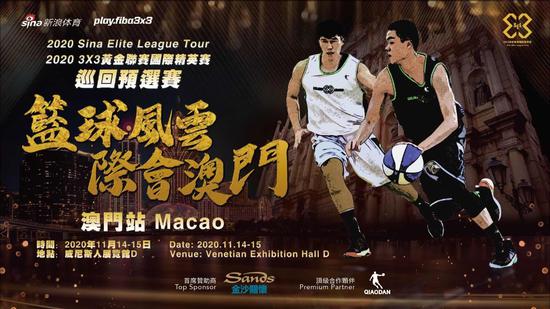 The event will kick off with a U15 Elite Training Camp, targeting youth players aged from 13-to-15 as well as the local underprivileged community, aiming to improve their overall 3x3 basketball skills and offering incentives for 3x3 basketball in the Greater Bay Area.
Following up the training camp, the 3x3 basketball tournament features some of the best 3x3 teams in the Greater Bay are including: Shangshi Longchuang, the national champion of SGL 2019 National Finals; two ABL teams, Macao Wolf Warriors and Macao Black Bears, representing the highest level of professional basketball in Macao.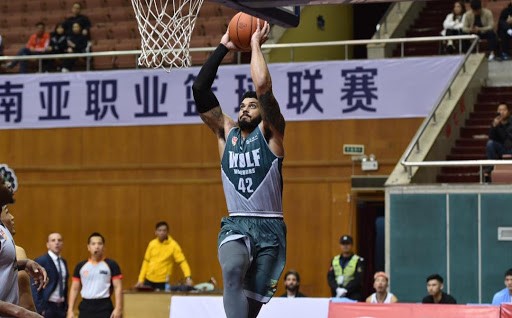 The champion team of SELT2020-Macao will be a wild card team to participate in Sina Golden League (SGL) 2020 National Finals, competing against the other 31 provincial champion squads in Wuxi, Jiangsu this year.
About Sands Cares
Sands Cares is Las Vegas Sands' community engagement and charitable giving program, representing our long-term, sustained dedication to creating positive outcomes and building a bright future in the communities we serve around the world.
Through Sands Cares, we strive to improve quality of life and the community's ability to respond to challenges, building on our company's purpose to create positive economic impact through high-value tourism, making the regions we serve better places to live, work and visit.
In support of this purpose, Sands Cares works to drive impact and inspire change in local regions through initiatives that:
• Ensure regional viability by addressing social issues and supporting disaster resiliency
• Advance the local hospitality industry by supporting education programs at all levels and helping to build a strong and diverse workforce
• Preserve regional culture and identity by investing in local assets and traditions that invite and attract tourism
Our Sands Cares program integrates financial giving, Team Member volunteerism and in-kind support to address the most pressing issues in these areas. More than just philanthropy, Sands Cares manifests our dedication to working hand-in-hand with our communities to be a catalyst for positive impact.
About Sina Sports
Sina Sports is the #1 destination for sports fans in China. Established in 1998, Sina Sports was the first ever online sports platform in China, offering fans a diversified platform to access the sports news and games they care about, including website (sports.sina.com.cn), mobile site, and on the Sina Sports mobile app. In conjunction with its sister company Weibo, Sina Sports is also the largest sports content creator on Weibo, operating over 334 social media accounts with more than 300 million followers as well as management of third-party Weibo accounts.
Since 2015, Sina Sports has expanded its business to creating its own offline sporting events including the world's largest 3x3 basketball tournament, the FIBA-certified Sina 3X3 Golden League, with over 180 stops in China and three stops outside of mainland China in 2019. Sina Sports also operates the Sina 5X5 Golden League, the leading futsal tournament in China, and the Sina Cup Alpine Skiing, the first amateur event in the world to be endorsed by the International Ski Federation (FIS) and operating in 100 ski resorts in China.