Chinese premier congratulates New Zealand's PM on assuming office
2023-02-02 11:40:48 GMT
2023-02-02 19:40:48(Beijing Time)
Sina English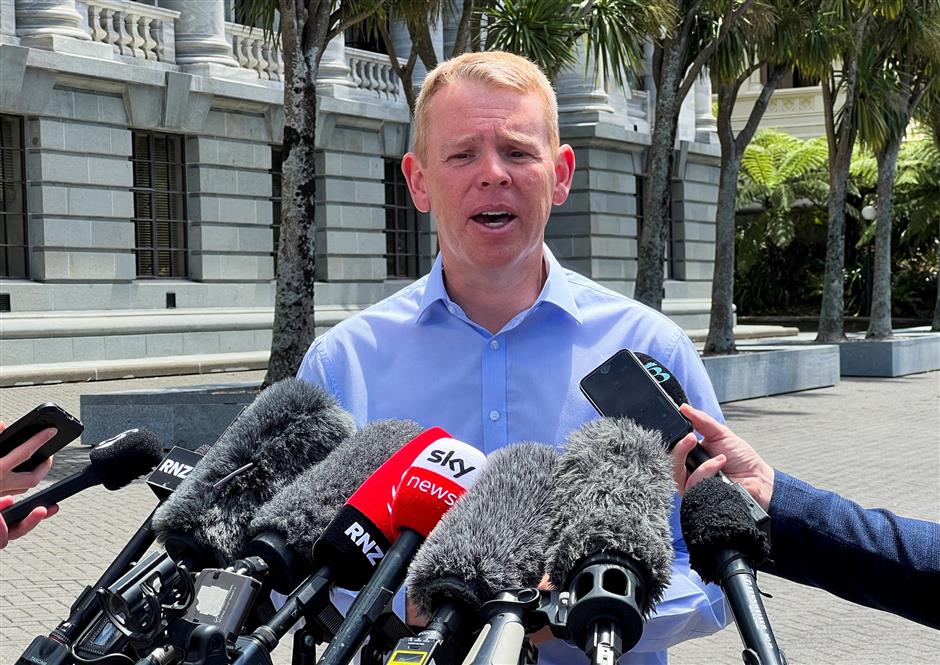 Reuters
Chris Hipkins speaks to members of the media, after being confirmed as the only nomination to replace Jacinda Ardern as leader of the Labour Party, outside New Zealand's parliament in Wellington, New Zealand January 21.
Chinese Premier Li Keqiang on Tuesday sent a congratulatory message to Chris Hipkins on his taking office as New Zealand's prime minister.
In his message, Li said that China and New Zealand are important countries in the Asia-Pacific region and each other's important cooperative partners.
In recent years, China-New Zealand relations have enjoyed sound development and the two countries' cooperation in various fields has brought benefits to their people, which has made important contributions to regional peace, stability and prosperity, Li added.
China-New Zealand relations have spanned 50 years, Li noted, adding that at this new historical starting point, the two sides should work together to carry forward the spirit of striving to be the first, strengthen communication, enhance mutual trust, expand exchanges and advance cooperation, so as to continuously push forward the China-New Zealand comprehensive strategic partnership.