Storm Freddy kills at least 11 in Malawi: police
2023-03-13 09:20:51 GMT
2023-03-13 17:20:51(Beijing Time)
Sina English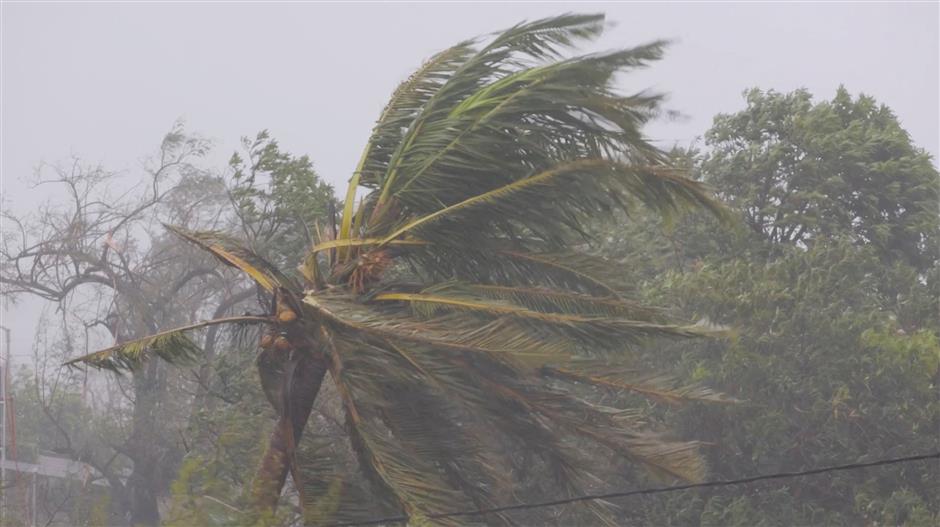 Reuters
Branches of trees sway as cyclone Freddy hits, in Quelimane, Zambezia, Mozambique, March 12, in this screen grab taken from a handout video.
At least 11 people have died in Malawi's Blantyre district and 16 more are missing in the destruction caused by tropical storm Freddy, police said on Monday.
Freddy has broken records for the duration and strength of tropical storms in the southern hemisphere. It struck central Mozambique as a cyclone on Sunday before moving inland and hitting Malawi overnight with torrential rains and strong winds.
Malawi police spokesman Peter Kalaya told Reuters that rescue teams were looking for people in Chilobwe and Ndirande, two of the worst affected townships in Blantyre.
"Some missing people are feared buried in rubble and our team is working with other cooperating national agencies," he said.